Singer Tekno Set To Sign A Deal With Sony Music World
Singer Tekno Set To Sign A Deal With Sony Music World
Days ago, TripleMG lost their main act, Iyanya to the hands of a main competition, Mavin Records. While this must be tearing some fans of the label apart, their boss, Ubi says there is no hard feelings as he doesn't feel betrayed by the move.
Well that maybe because he his about to make one of the biggest scoop in the music industry.
The gist is, (better grab a seat for this), Ubi and the boss of Upfront and Personal, Paul Okoye who is popular in the industry for sealing impossible deals for artistes are working on making Tekno and Davido mates in Sony Music.
Ehen! not like Ycee's deal oh.. Not Sony Music Africa.. Sony Music Global. The deal will be another huge hit just like that Davido's own.
Are u still seating down… Tekno, the Pana master will be penning this deal anytime soon in New York. I know Nigerians don't believe things like this unless u see pishure but it gets better than that, there is a video.
The video shows Paul Okoye at the New York office of Sony Music with him tagging Ubi, Tekno and the popular music company, Sony Music, he wrote;
Sony music New York Global deal @teknoofficial @[email protected] @oneafrica_musicfest #afrobeats must love.
Mbok!! Are u still seating down…. This is not like that Wizkid deal that has refused to arrive like Bubu #5000, this one is live and direct… Oya all hands on deck… Pray for Tekno.. This deal must be confirmutunu… This month of November will see a massive upliftment for the young man who has captured the heart of millions in Africa…
Oya lemme just be the first to say Congratulations to Tekno
Just take a look at the snapshots below…, and follow with the congrats train…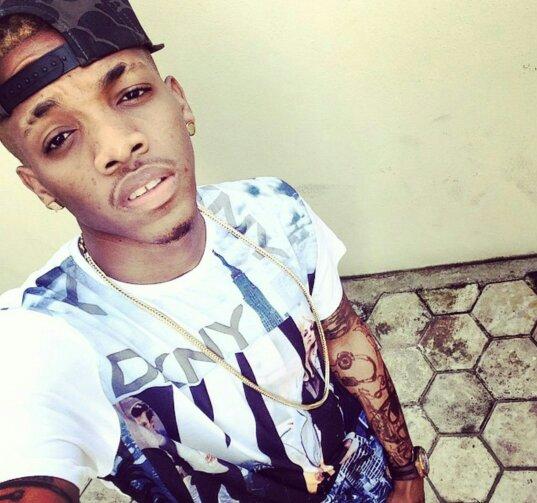 [Music] Krizbeatz Ft Mayorkun And Reminisce - Poker
[Music] Nelson Cool – Ifeoma
[Music] Kiss Daniel – Yeba
[Music] Lil Kesh Ft Rankfiizy – Ghetto Boi
[Music] Tekno Ft Wizkid – Mama
[Music] Bold Cool – No Vex
[Music] Olamide – Enimimomi
[Music] Mr Never Ft Marvey Muzique – Let You Know
b :if >
Categories: 9ja celebrity news
There is love in sharing
3 Responses
congrat bro i wish u d best of all

by Anonymous on Nov 2, 2016 at 5:12 pm

wish u d best big bro

by yungking on Nov 2, 2016 at 5:13 pm

It's sounds great, congrats

by George Empire on Sep 19, 2017 at 3:56 pm
Don't Just Read A Post And Go, Comment Below To Make The Post Lively
Do You Have Something To Say? Comment In The Box Below
NOTE:-
After Dropping your comment, keep calm, it will take 5mins before it appears.