Bobrisky mocks colleague, Jay Boogie over his failed surgery, says it's karma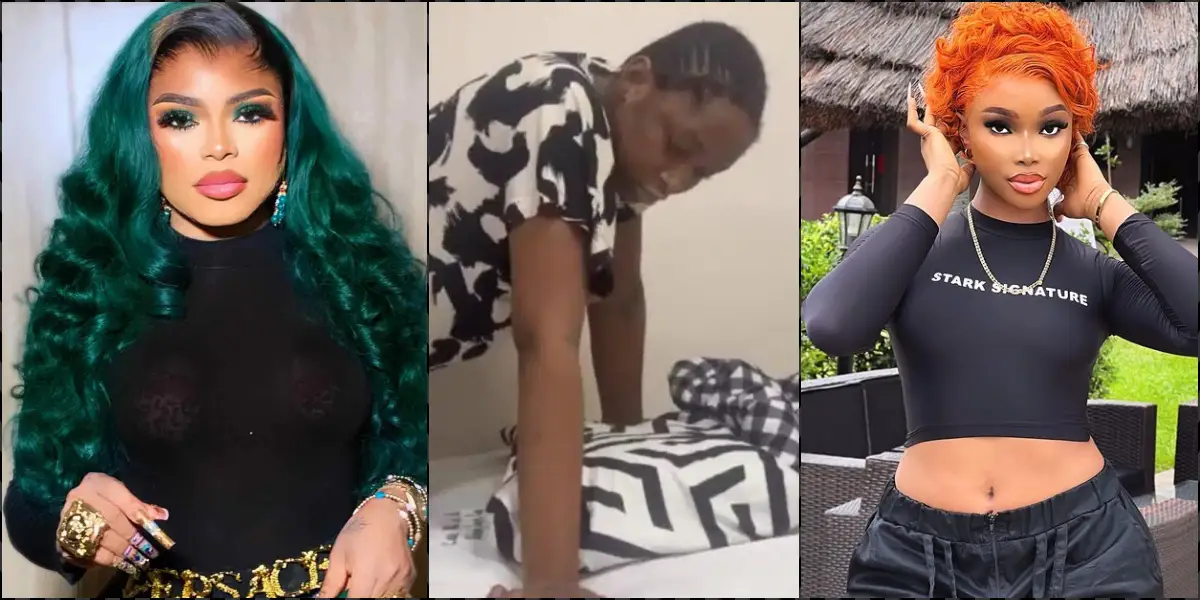 Controversial crossdresser, Bobrisky mocks his fellow socialite, Jay Boogie who is currently battling with complications after undergoing a body enhancement surgery.
This comes following reports that the socialite had been unable to pass urine for about 24 hours following the body enhancement procedure.
An associate of Jay Boogie who called out the hospital and the doctor responsible threatened to take the legal means to make the institute accountable should the transgender's condition go critical.
Seizing the moment, Bobrisky laughed at the embattled colleague while mocking him for patronizing a poor facility. Bob further laughed at how Jay used to vow never to go under the knife like he did.
"Good… what goes around come around !!! Dis boy constantly shade me when i had my surgery done. There's nothing he did say.
"He has a natural body bla bla he can't go under a knife with all his edited picture Karma came so fast awww. Next time you all should spend money on the best doctor not weak doctors . Signing out in peace," he wrote.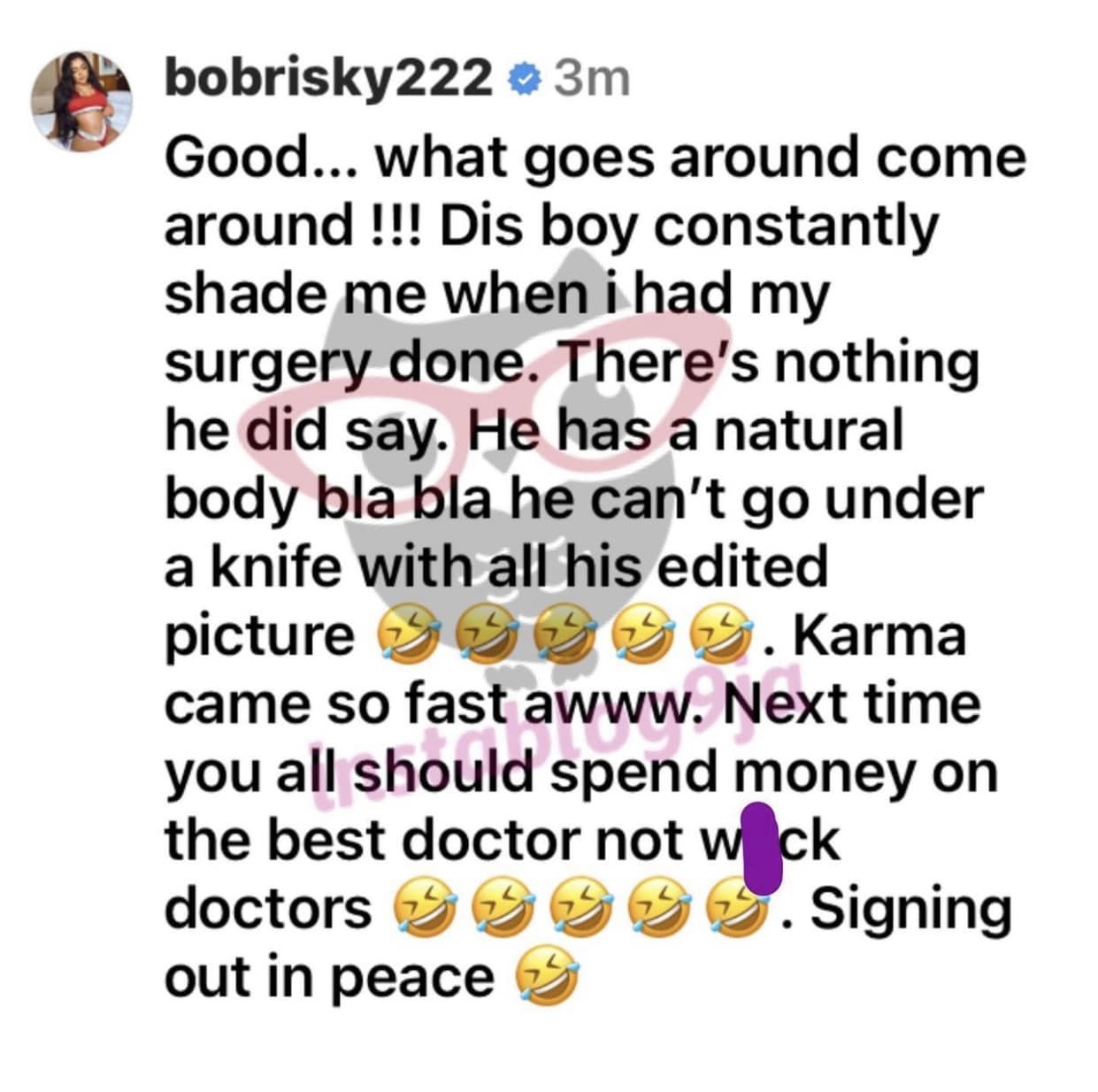 DOWNLOAD ALSO