Ghanaian food vendor buried in giant mortar coffin(video)s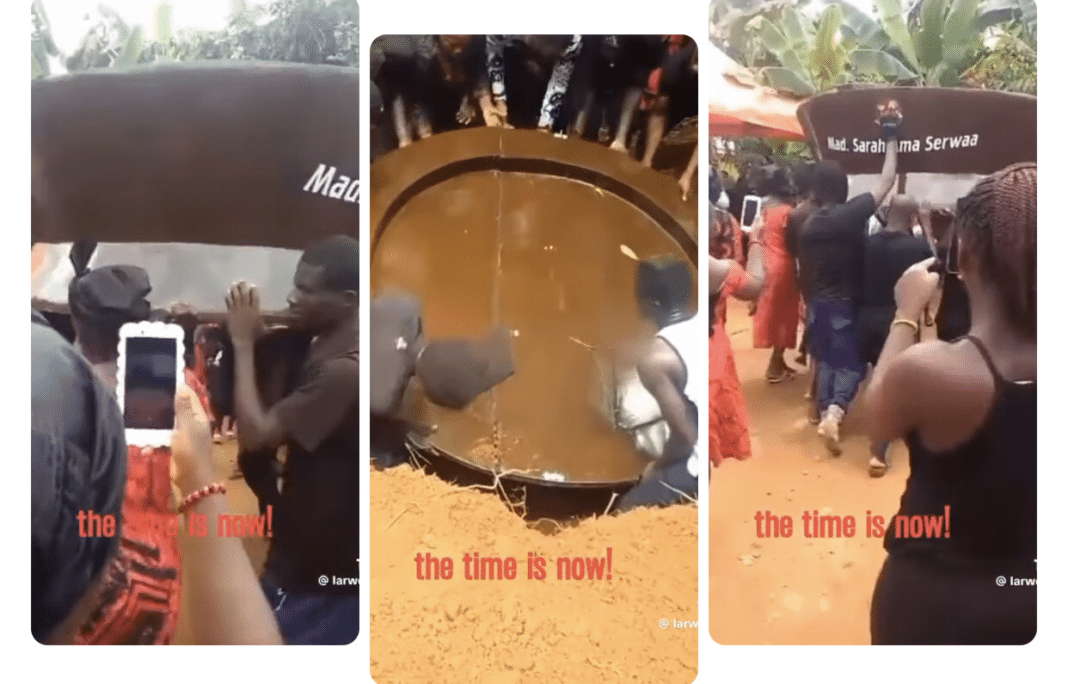 A video of a Ghanaian food vendor getting buried in a giant mortar coffin has caused a stir online.
In the video trending online, the giant mortar coffin was seen being placed into where it would be buried. Burials in the west African country is known to come with "fantasy coffins". These coffins reflect the passions or occupations of the person being buried.
DOWNLOAD ALSO