Lady Apprehended While Trying to Purchase Stolen Phone Case at the Same Complex(video)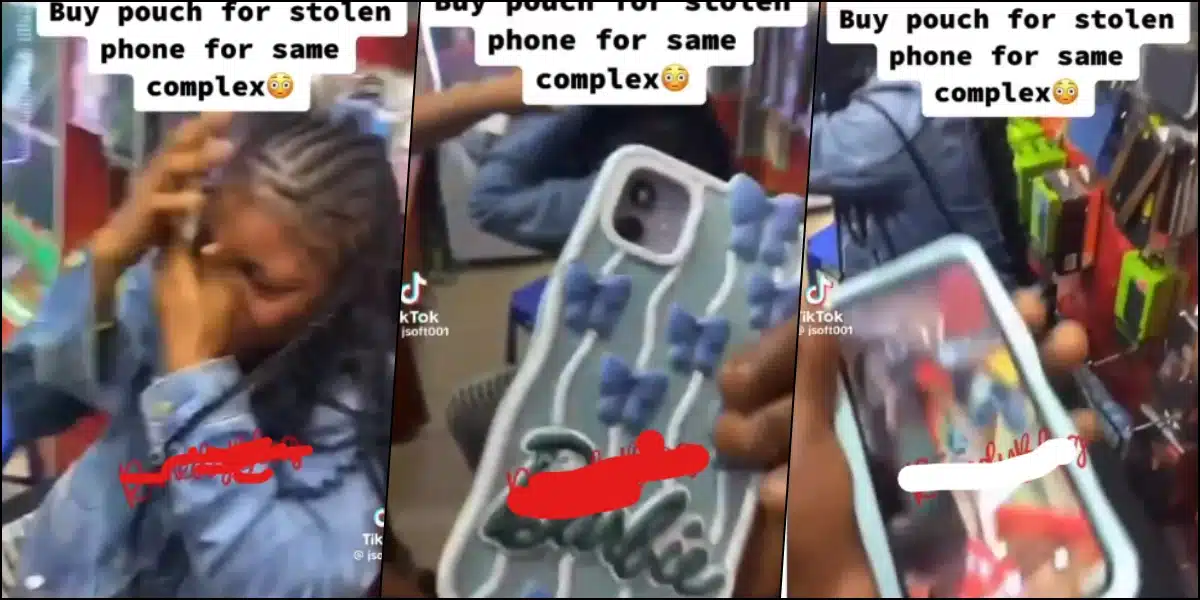 A young lady has received some beatings after she was apprehended buying a pouch for a phone she had reportedly stolen from the same complex.
Although it wasn't known how the lady had taken the phone in the first place, the shop owners who were seen assaulting the lady claimed that she had taken it from their shop.
The lady reportedly returned to same place to purchase a new pouch for the phone when her luck ran up and she was caught.
A video shared online shows the lady being beaten up as the continued to question her.
The video has elicited a range of reactions …
ernestpelle wrote; "I don't support dem beating her but I can tell u dat assuming I caught who stole my iPhone in January I for day jail"
Hazelewellers commented: "Why are they beating her? Call police nao"
anita_dera penned: "She is wrong for stealing but stop beating her biko"
Kenny_hassan typed: "kenny__hassan's profile picture
I feel her pain 😢who know her handle I have one iPhone 11 Pro max for her sorry babe 😭😭 make una stop beating her"
Watch video below …
DOWNLOAD ALSO