Lady calls out a serial love scammer that dupes women off their money, advices women to be weary and not fall victim
A lady on X has taken to her page to call out one Mr. Iriodalo Emmanuel Obhafuoso for his dubious ways.
She has called on other women to be weary of him in their Dms and not fall victims. She also shared
photos of him, she wrote;
"This is Iriodalo Emmanuel Obhafuoso. He is a scammer. He enters girl's dms, makes them comfortable
talking to him and then proceeds to fall deathly ill. For me, he had a heart surgery. For Bolu, he had a spinal
surgery. He is a liar and a thief. This is his phone number +234 808 290 4707 And handle @metaphourr
The handle he used to talk to me has been deactivated. I reached out to his friends that knew him but none
of them wanted anything to do with the situation at hand. Be aware."
Some ladies also came out to share some screenshots of his chat in their dms. Many could attest to it and
also identified him as 'Rapper odyssey'
A tweep also said he lied that he is based in the US.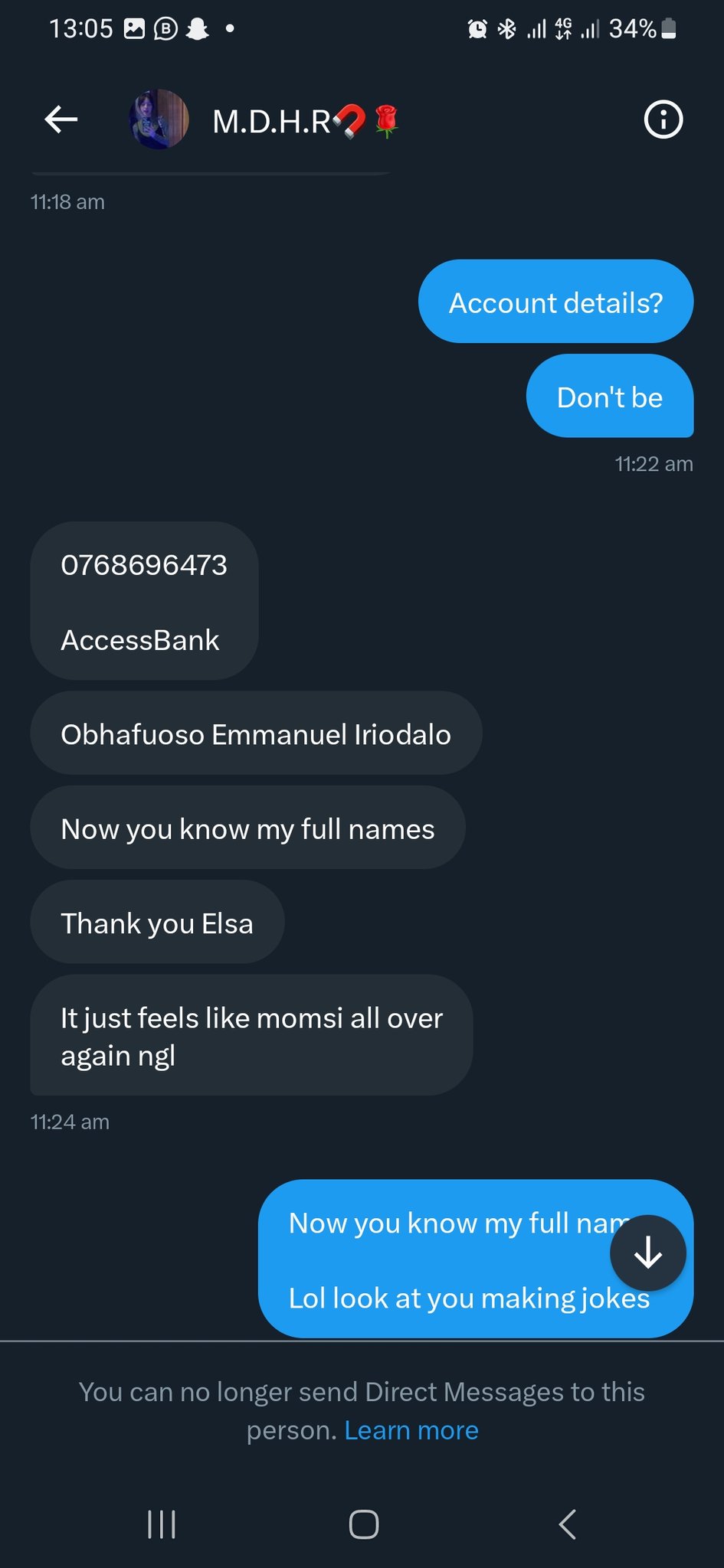 SEE POST BELOW:
DOWNLOAD ALSO