Market traders share in man's joy as he welcomes twins after 14 years of marriage(VIDEO)
A heartwarming video has shown market traders celebrating a man as he welcomes a set of twins after 14 years of marriage with no child.
Before the birth, the man and his wife had been tried 14 years without luck since their marriage to have a child of their own. When their maker decided to bless them, he gave them two at a spot.
A video which surfaced online shows the moment his colleagues at the market celebrated him after he broke the news to them.
They all shared in his joy and some began dousing him with white powder and giving him cheerful taps all around.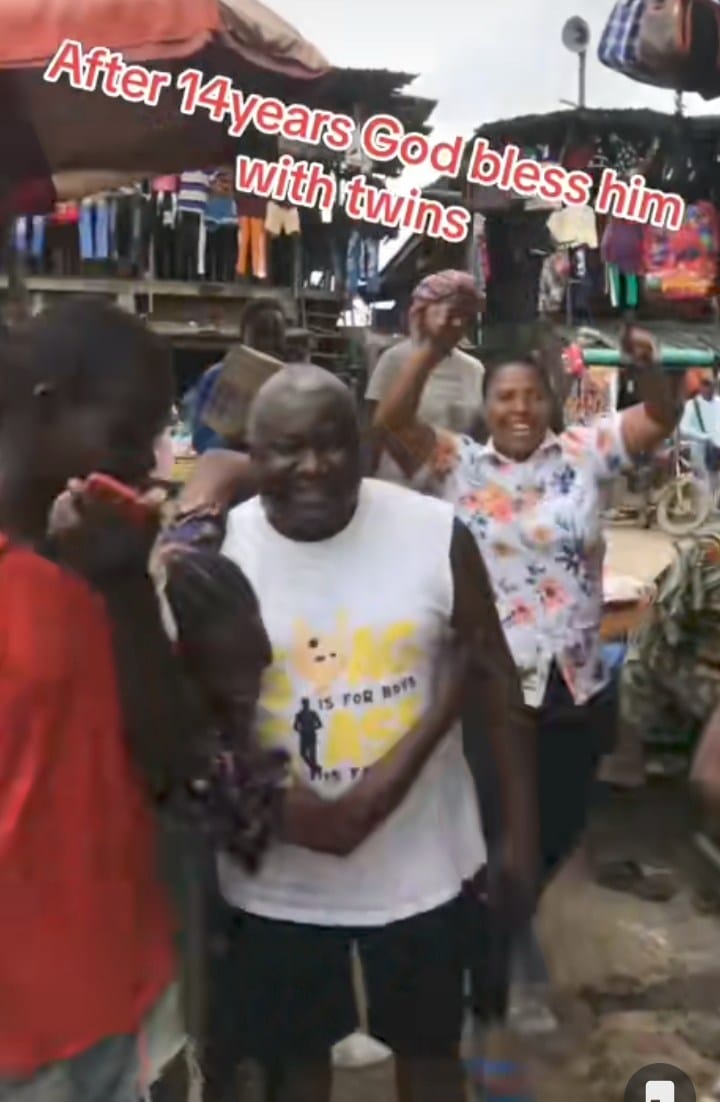 Traders were all seen celebrating him with big smiles on their faces with genuine happiness.
Watch the video below:
DOWNLOAD ALSO