"Marlians this is the time to raise our voices for our president" – Naira Marley's ally, Cblack cries out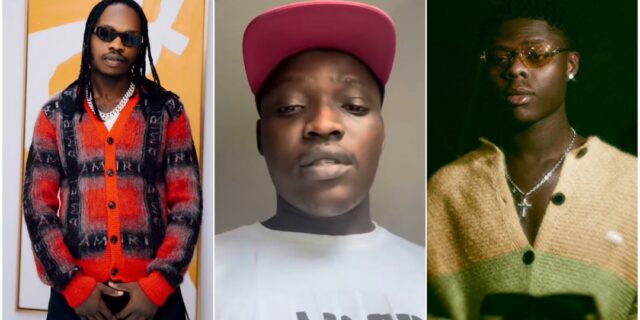 A signee of Naira Marley, Cblack, has advised all 'Marlians' to come out and drum support for their president, Naira Marley.
He declared Naira Marley innocent of killing Mohbad and urged Marlians to speak up in his defence.
Cblack's post indicated his unwavering belief in Naira Marley's lack of involvement in Mohbad's death.
He wrote; "Marlians this is the time we need to raise our voice up for the president… Don't let us keep quiet… all I know and I still stand on is that Naira Marley is innocent."
see post below and some reactions:
Reports had earlier surfaced regarding Cblack's diss song directed at Mohbad before his passing. The song was described as more of a threat than a mere diss track.
Furthermore, allegations emerged of Cblack being involved in a physical altercation with a TikToker, with suggestions that Naira Marley aided him.
These incidents added fuel to the fire and contributed to the growing controversy surrounding Cblack and Naira Marley.
In response to Cblack's plea for Marlians' support, netizens expressed their anger and cast doubts on the existence of Marlians.
They questioned the loyalty and legitimacy of the fanbase, highlighting their scepticism towards blindly supporting Naira Marley amidst the ongoing controversies.
@ibikunleadedayomercy said: "Marlians no pass 5 for Nigeria again."
@soloblinkz said: "Na you and your village people dey stand there."
@slayo_nbudget said: "God please take this werey and give us Imole."
@sherry_xb reacted: "Them don kuku use your own brain fry akara before.. ozuorrrrrrrrr."
@tomilolar_ reacted: "Who are the marlians????we are imolenization."
@bbyfuture31 said: "This is what we are saying! CARRY EDUCATED PEOPLE AROUND YOU! black I dunno if you was the cleaner of the crew but listen and listen good! In a MURDER CASE you don't have the right to put mouth and say anybody is innocent! Infact you are now out MIAN suspect! It seems you know more than we do! Oya come out and speak let's know what is happening! Because you was the one on the voice recording shout "WANTI GBE SIN' I heard with my own two ears I know your voice! NO DEY DO LIKE BABY KINGSWAY."
@nuelbola_wigs said: "Is this one okay? Iwo ati tani?"
@ohyeen_cares said: "God please take cblack and bring back Mohbad."
@sekinatu_bola_fasakin reacted: "The same guy that comes from Mohbad when he releases his song (Tiff) and he releases his song too and said,sebi black mi o bad.hmm black or what's your name ?your ending is coming too."
@rotimiwealth said: "They need to arrest this guy sef imagine proclaiming someone's death with full confidence osinwin omo."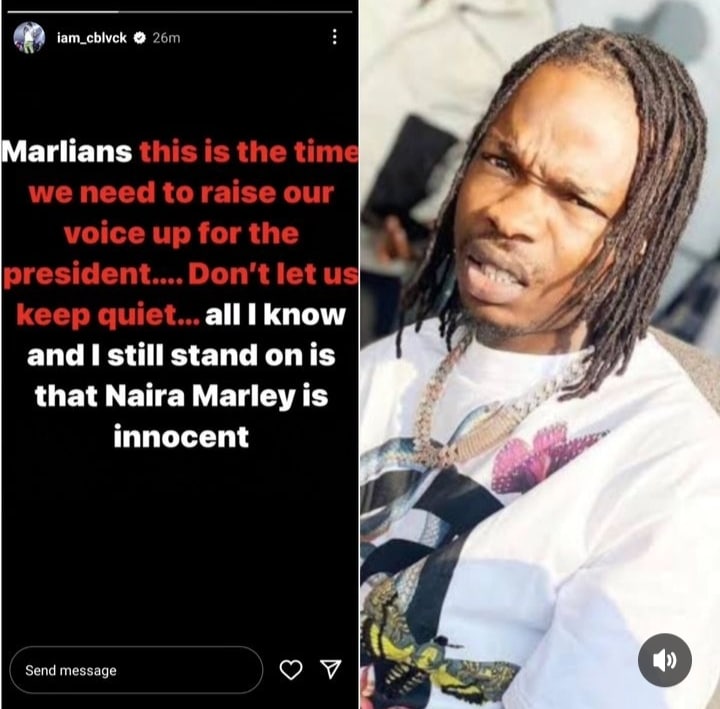 DOWNLOAD ALSO