Mother seen on camera teaching her daughter how to steal in church (video)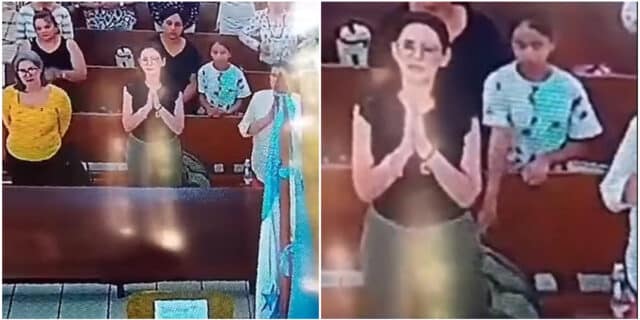 In an incident that took place at Our Lady of Guadalupe Catholic Church in Tegucigalpa, Honduras, surveillance footage captured a mother teaching her young daughter to steal from a fellow parishioner's handbag during Sunday Mass on October 1.
The disturbing video, which has since gone viral, begins with the mother and her daughter seated on a church bench directly behind their intended victim.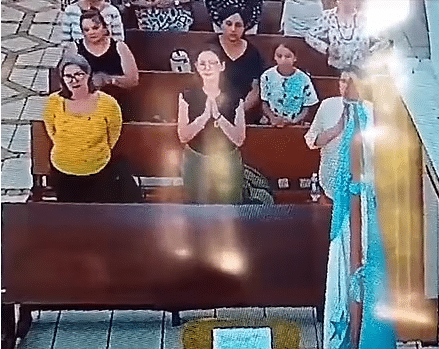 As the congregation rose to their feet during the Mass, the daughter moved closer to her mother, who then discreetly gestured for the child to reach into the handbag of the woman seated in front of them.
Remaining seemingly inconspicuous, the young girl held onto her mother and leaned her hands on the pew while the woman and other worshippers listened to the priest's sermon.
Seizing an opportune moment when the woman had her hands clasped together in prayer, the child extended her hand over the pew and deftly removed an item from the handbag.
Without drawing attention, the child surreptitiously passed the stolen item to her mother before both swiftly exited the church.
Meanwhile, the unsuspecting victim remained standing, engrossed in the priest's words.
The release of this shocking video has triggered an outpouring of outrage and condemnation.
see video below:
DOWNLOAD ALSO