Nigerian lady wins N431k from betting with a stake of N10
A Nigerian lady has caused a buzz online after reportedly winning a substantial sum of N431k by playing a virtual bet for the very first time with just N10.
According to reports, the lucky lady, whose identity remains undisclosed, placed her first-ever virtual bet with a mere N10 out of sheer curiosity.
Little did she know that her small wager would transform into a significant fortune, making her N431,449 richer.
The incredible news was shared on Twitter by a user identified as @Sammyconnect6, who happens to be a friend of the lady's boyfriend.
In a tweet that quickly gained traction, @Sammyconnect6 posted a snapshot of the virtual betting ticket.
"My guy babe use 10 Naira chop 430k Ah," the post reads.
Netizens Reactions…
@Rihanatsona said; "Will she actually get the money?"
@Sammyconnect6 said; "Why not ? She has withdrawn it self."
@theozilla14 said; "Your guy babe get another guy wey dey give am game , I no talk day she dey date the guy o but another guy dey background…."
@cee18791359 said; "What😳"
@rekky_e said; "Jeez."
See below;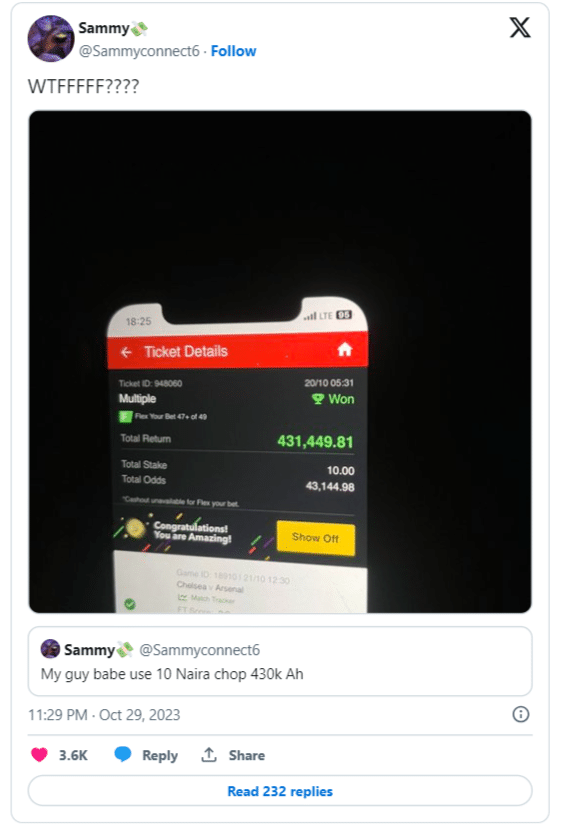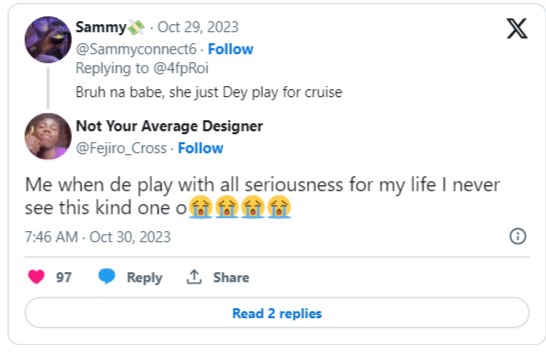 DOWNLOAD ALSO