Queen Elizabeth And Her Heir Pose For New Stamp Photos To Mark The Queen's 90th Birthday
Queen Elizabeth, Prince Charles, Prince William and 3-year old Prince George have posed for new postage stamp.
As the Queen gets set to celebrate her 90th birthday tomorrow, the Royal Mail has released this new and historic image of family.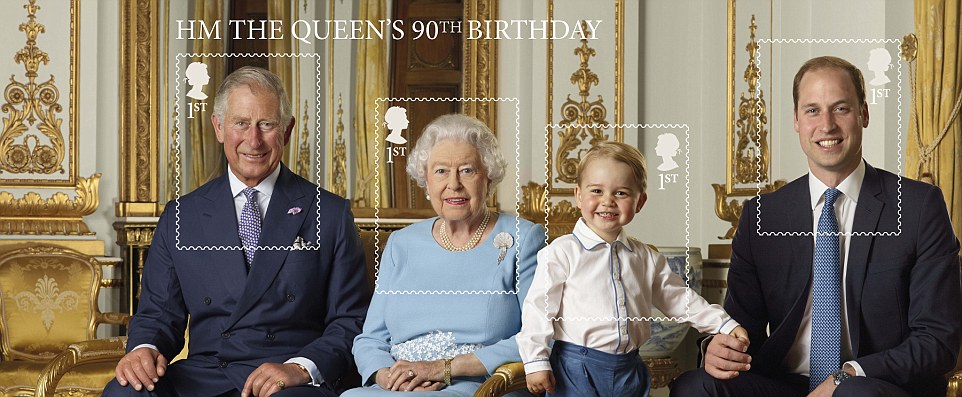 Six further stamps have been released for the head of state's 90th birthday – three focusing on the Queen's family life and three honouring her official role.
They show the Queen: as a young Princess Elizabeth with her father then the Duke of York in around 1930; attending the State Opening of Parliament in 2012; with Princess Anne and Prince Charles in 1952; visiting New Zealand in 1977; with the Duke of Edinburgh in 1957; and riding in an open top carriage with Nelson Mandela in 1996.
It is the first time the Royal Mail has issued a stamp featuring the Queen and her father, who went on to become George VI.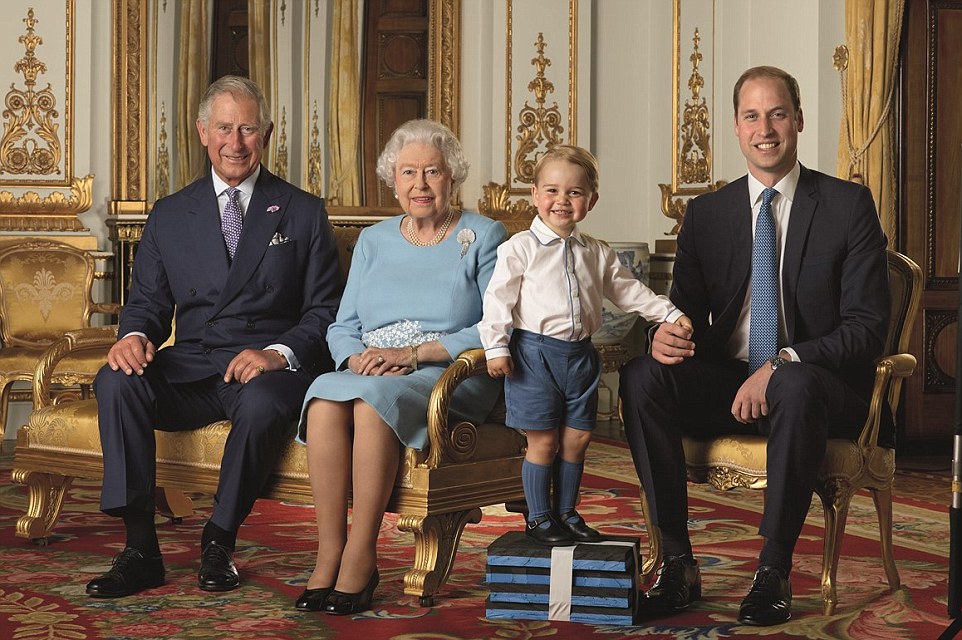 DOWNLOAD ALSO