Ram gets a huge cake as it marks birthday(video)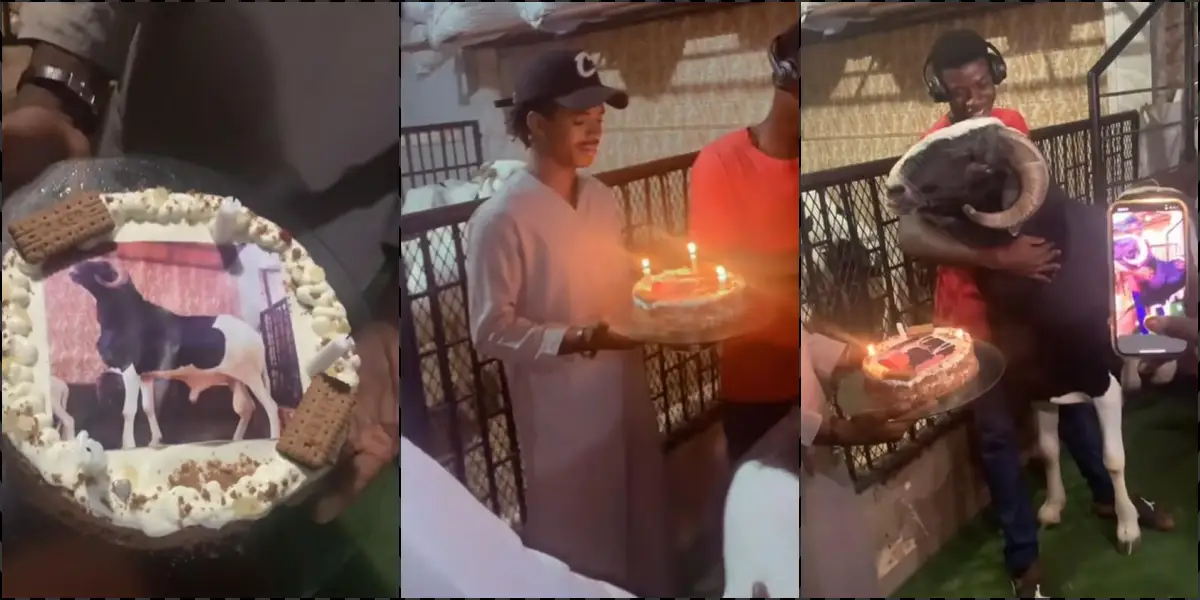 A Senegalese man sparks mixed reactions as he celebrates the birthday of his ram in a special way amidst the company of well-wishers.
A video making the rounds on social media captured the moment a group of people went above and beyond to celebrate an animal on its birthday.
The group could be seen singing for the ram who was supposedly a year older while a lit cake bearing the picture of the celebrant was presented.
The owner of the ram was delighted to have its prized animal survive yet another year in good health.
Reactions trailing birthday of ram
zarahfoodies said: "Very thoughtful friends , let me go and arrange something like this for my friend 😂"
onidoko_a wrote: "That's a champion ram. Owning one is a big deal in that part of the World."
ayob_ee stated: "This ram big ooo chai you know how much this will cost during Ileya period chai see money oooo 😂😂😂."
omotgemini opined: "This is a magnificent ram . Not everyone eats their domestic farm animals. Maybe he is for breeding a herd like some prized bulls are used & they have shows 🥰."
chopsbyenny said: "He come be like say them dey initiate the ram 😂😂😂,it's giving kanayo vibes 😂😂."
Watch the video below …
DOWNLOAD ALSO