Woman gets ₦100k reward for giving ₦100 to a stranger, shares her story(video)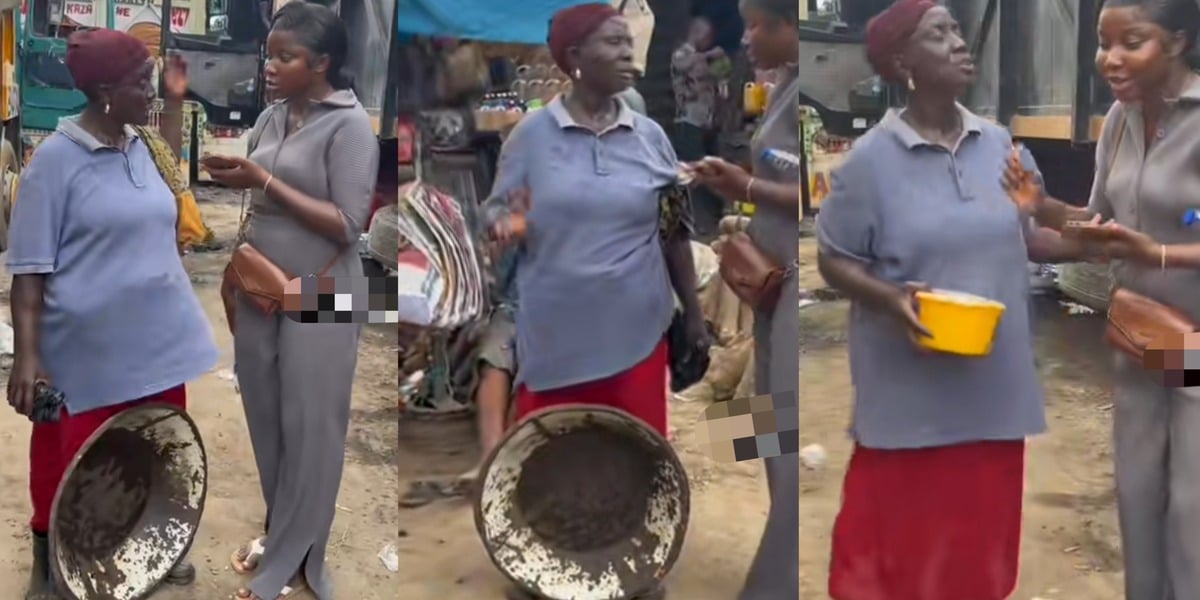 An unnamed Nigerian woman has touched the hearts of many with her story, speaking fluent English
while revealing that she lost her teaching job during the COVID-19 lockdown.
In a recently uploaded video on X, the woman was approached by a lady who pretended to need
help and requested a hundred naira.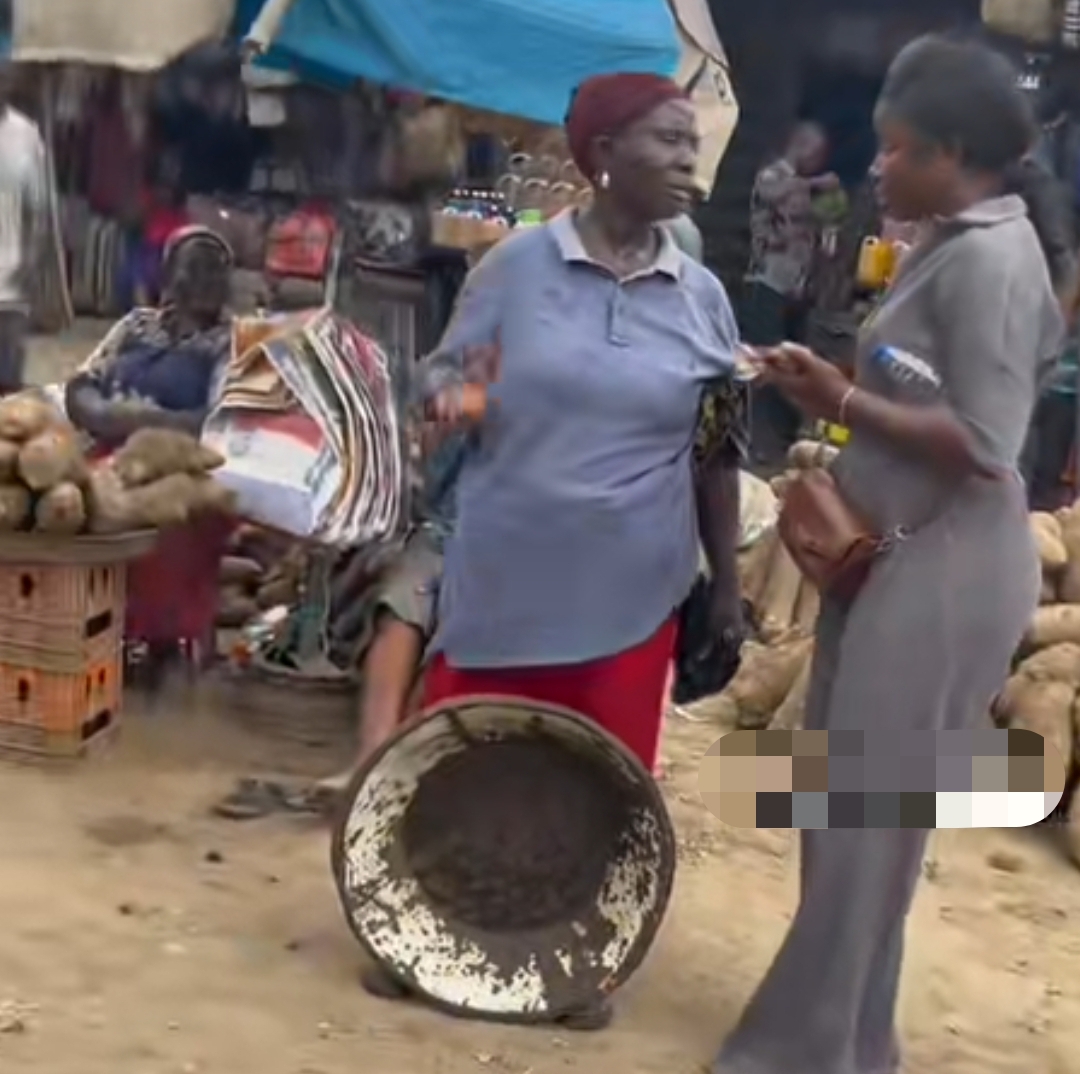 Without hesitation, the elderly woman produced the 100 naira, but was later made to understand that it was a test.
Moments into the video, the lady was given a hundred thousand naira in cash, and she also explained how she lost her teaching job.
She maintained that she is a graduate of LASU with a degree in accountancy.
The video, captioned: "SUFFERING MAKES HER LOOK 60 at age 48: she helped with #100 and received #100,000 in return," has gained attention online.
Concerned individuals have flooded the comment section of the post to share their views.
See some reactions below:
Christiana: "‎C wetin Nigeria turn graduate to. Meanwhile the person wey no get Uni degree na him una use do president. 100k won't do much. I wish her more favor."
yettyqueen1996: "‎God bless u dear I wish I can support to but no money God will provide for me too."
MIAMI INVESTMENT: "‎why is it we pool people always help ourself? it, i never set my on were rich man help person in this Nigeria, may God bless u Aunty."
mrsalamioladipupo: "‎this's a lesson to the young ones who believed being a graduate is everything.life is more than going to sch.only God controls d affairs of this life!"
DORO055: "‎I pray this woman kids won't shame all her effort cos most kids now don't know what there parents go through to make a living."
funkeodushe: "‎Asking her to stop d work, I bet u, 100k cannot do much – care for children food, rents, bills etc. U do well pls! God bless u! May she receive more."
ask4gok: "‎My dear sister, if it is possible 4u to still locate that woman, I have 10k which I want 2 support her with. May Almighty God also bless u abundantly."
Ajiboye Dorcas: "‎This woman looks like my business study teacher Mrs Oluwole back in Assfood international college Alapere lagos abi she's the one."
WATCH THE VIDEO BELOW:
DOWNLOAD ALSO