"you go cryyyy TAYA" – Tacha responds to critics on outfit during meeting with Lagos State commissioner of police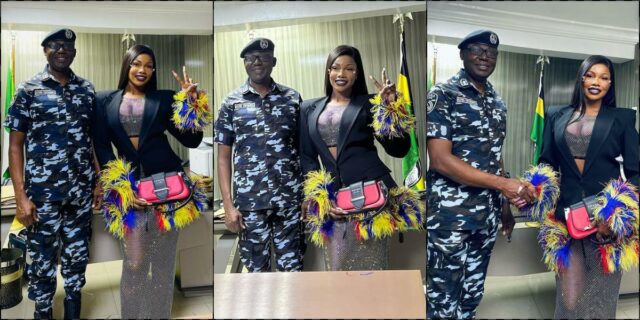 Reality TV star, Tacha Akide, has issued a sassy response following criticism directed at her choice
of outfit during a recent visit to meet with Lagos State Commissioner of Police, CP Idowu Owohunwa.
Tacha had taken to Instagram to announce her visit to the Police Command Headquarters in Ikeja, where
she intended to discuss strategies for improving policing and better serving the people of Nigeria with CP
Idowu Owohunwa.
However, what was meant to be a discussion on critical issues concerning law enforcement soon veered
into a debate about her outfit, with many expressing disapproval of her choice of clothing for such a
professional setting.

In response to the criticism, Tacha Akide remained unbothered and defiant.
She wrote;
"You go cryyyyy TAYA!!"
See below;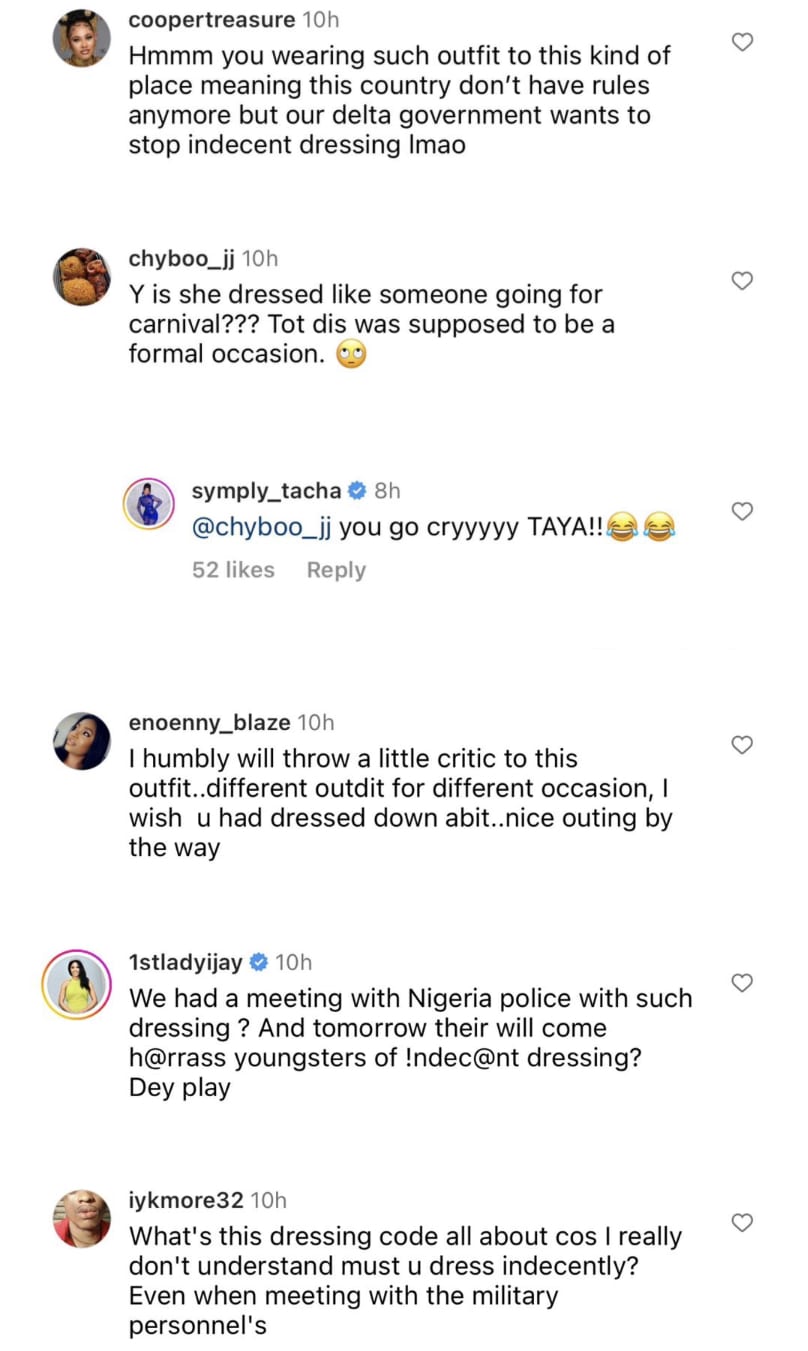 DOWNLOAD ALSO